About Us
The JSS College of Nursing, an off-shoot of JSS Mahavidyapeetha, Mysore, is affiliated to Rajiv Gandhi University of Health Sciences, Bangalore, and recognized by Indian Nursing Council. The JSS College of Nursing was started in 1997.
Courses Offered
Bachelor of Science in
Nursing (Basic)
Bachelor of Science in Nursing (Post Basic)
M. Sc. Nursing
Our Mission
To promote quality nursing services through quality nursing education.

To develop nursing professionals who are self-reliant and compassionate.
Our Vision
To transform our college into a center of excellence in nursing education & research conforming to national and international standards
To groom students to become citizens of integrity
Nov 23, 2018
Report of National Conference 2018 on "Design Your Research"
---
Nov 18, 2018
International Nurses Day 2018
JSS Hospital, JSS College of Nursing and JSS School of Nursing celebrated International Nurses day 2018
---
Nov 16, 2018
Departmental Seminar on "Pediatrics Emergencies"
Department of Child Health Nursing, JSS College of Nursing conducted seminar on "Pediatrics Emergencies" on 31th May 2018
As a nurse, you get more than a rewarding career.
The satisfaction of rendering a noble service to humanity.
Nursing encompasses autonomous and collaborative care of individuals of all ages, families, groups and communities, sick or well and in all settings. Nursing includes the promotion of health, prevention of illness, and the care of ill, disabled and dying people. Advocacy, promotion of safe environment, research, participation in health policy and in patient and health systems management, and education are also key nursing roles.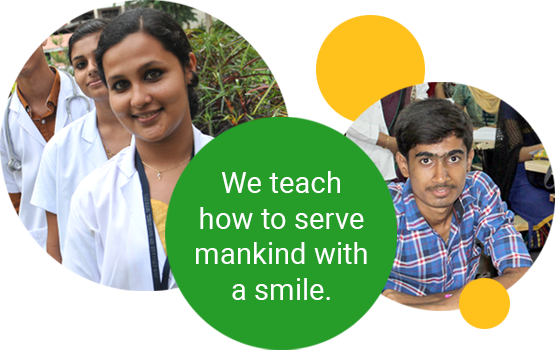 Reasons that make us the right choice for you