Facilities
Academics
The college has well-qualified & experienced teaching faculty, who strive hard to impart quality nursing education and give personal attention to each student.
The college has well equipped and spacious classrooms and laboratories viz. Fundamental Nursing Lab, Community Health Nursing Lab, Obstetrics and Child Health Nursing Lab, Audio-Visual Lab, Nutrition Lab and Computer Lab.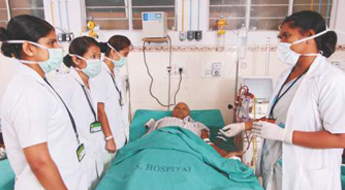 Clinical
The College has its own parent hospital – JSS Hospital with 1500 beds, which has all clinical departments with speciality areas like Urology, ENT, Ophthalmology, Nephrology etc.
All the departments are provided with the latest equipment for efficient management of patient care.
Hostel Accommodation
The hostel is compulsorily provided for Basic B. Sc. Nursing students. For students of other courses, hostel accommodation is available on demand (only for girls). Boys of all the courses can avail the hostel facility at JSS Medical College Boys' Hostel, which is located at a distance of 8 km from the college.
A written permission from the Principal is required for staying out of the hostel after the regular permitted hours and while leaving the station (Mysore).
Those students who do not follow the rules & regulations of the hostel will be liable for dismissal from the hostel.
No valuables (jewellery) are permitted in the rooms. The management does not own responsibility in case of loss.
Students will not be permitted to go home during the academic session, other than the vacation period. This rule has to be strictly adhered to by the parents and students
Health Facilities
The health services of JSS Hospital, JSS Ayurvedic Hospital and outpatient department (except drugs & consumable items) are available to the students at the time of illness on payment of the health insurance fee. An accident insurance scheme has also been made mandatory for all the students on payment of an annual premium of Rs. 282/- towards the same.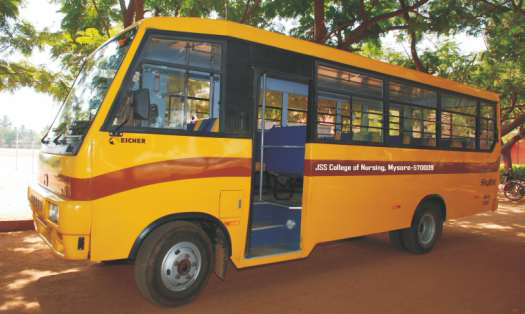 Transport Facilities
Two buses have been made available to take students from college to hospital and other clinical areas.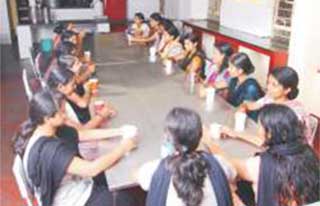 Counselling and Guidance
Personal problems of students are looked into and necessary counselling and guidance are provided by the college faculty.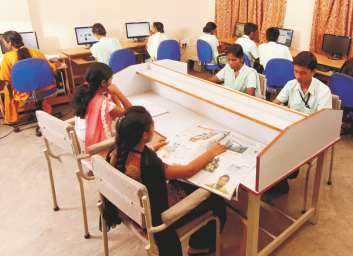 Postal and Banking Facilities
These services are available near JSS Hospital and Hostel.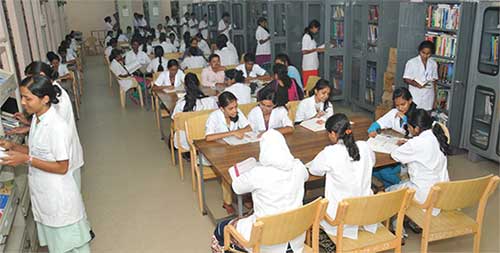 Library Facilities
JSS College of Nursing has a state-of-the-art library, which includes a digital section and photocopying facilities. It has an extensive collection of more than 4173 books (2341 titles) and 37 journals (Indian – 12 nos. & international – 25 nos.), magazines, research documents and a large number of CDs, Audio and Video Cassettes. It also has the subscription to 7 general magazines